Texan legend Terry Allen is one of the foremost exponents of the progressive movement in contemporary country. His music is eccentric and uncompromising, savage and beautiful, literate and guttural. Terry has collaborated and played with such greats as Jimmie Dale Gilmore, Lowell George, David Byrne, and Butch Hancock. "No one with access to a convertible, an empty highway and a good radio station ever should need a psychiatrist."- Terry Allen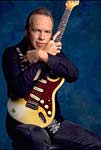 Dave Alvin and the Guilty Men From the ground-breaking roots rock of the Blasters, to a stint as guitar-slinger for LA punk band X, to Grammy award-winning solo albums, Dave Alvin has been there, right at the forefront of roots music. Of his incredible band The Guilty Men, Dave says "Occasionally I make records, but what I do is play live." We are proud to welcome the King of California to Kilkenny.
Rev Johnnie Thompson Singers- This 7-piece gospel group has been performing together since 1965, travelling the world over as ambassadors of the good news, of the Gospel. They have performed with most of the gospel greats, people like the Rev. James Cleveland, Evangelist Shirley Caesar, the Lorraine Ellison Singers and Sister Rosetta Tharpe. These guys follow in the classic Gospel tradition of legendary performances.
Alt country pioneers Willard Grant Conspiracy want to revive the lost spirit of community in America. This enigmatic band came out of the same Massachusetts suburban twilight as Throwing Muses and the Pixies. They tap deeply into America's musical roots, blending Appalachian hymns, slave spirituals and European folk with singer-songwriter Robert Fisher's own visionary lyrics of love and death.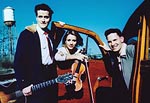 Hot Club of Cowtown- Hot Swing, Hot Jazz, Hot Club! Jools Holland faves, the globe-trotting Hot Club of Cowtown play hot string jazz for the 21st century. The band's repertoire and style draw from classic western swing as well as the hot violin/guitar jazz of Paris in the 1930s and '40s. They're one of the most original groups on the Americana circuit. The band gleefully cavort with string-band jazz and western swing, making for an old-fashioned, all-dancing good time.
Singer, songwriter and guitarist Kelly Joe Phelps raises the musical bar with his singular guitar sound, soulful vocals and lyrics. He delivers music at once both fresh and aged, ensuring him a place among the most accomplished performing songwriters. "Phelps makes the sublime sound effortless...This is music that rings with bittersweet experience." - Mojo
Dan Hicks and Hot Licks - Singer-songwriter Dan Hicks is truly an American original. Since the early 1960s, he has deftly blended elements of Swing, Jazz, Folk and Country music to create the appealing sound he sometimes calls "Folk Jazz". His lyrics range from the simply sublime to the sublimely ridiculous, all presented with his uniquely skewed and inscrutable touch.
Mark Olson & the Creekdippers featuring Victoria Williams- Renewal and remembrance are hardly new thematic territories for Mark Olson. They've been at the core of his songwriting from his first days in the Jayhawks. When he and his spouse/musical partner Victoria Williams relocated to the California desert a few years ago, the Creekdippers were born. Victoria joins the band on this tour. She has captivated the music world with her distinctive songwriting and haunting vocals.
Big Sandy and his Flyrite Boys. On their first visit to Ireland, please welcome Big Sandy and his Fly-Rite Boys, America's premier specialist rockabilly/hillbilly dance combo, with a hint of doo-wop and that insatiable Fly-Rite swing. With all the flair and authenticity of bands gone by, Big Sandy brings his own buttery smooth vocals, superb songwriting and showmanship to Kilkenny. Big Sandy & his Fly-Rite Boys are cool and rockin', suave and swingin'.
Caitlin Cary-USA Today's Brian Mansfield says "Ryan Adams isn't the only talented alumnus of alternative-country's deities Whiskeytown." Her album I'm Staying Out is a superb example of uniquely Southern pop, with rock, country, soul and folk blending smoothly together with Caitlin's gorgeous vocals serving as the unifying force.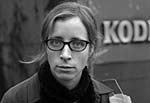 Laura Viers- Seattle-based singer who combines accomplished songwriting with elements of bluegrass and experimental music. A prolific writer and gifted musician, Laura is a musical risk-taker. Her recordings offer a haunting mix of deadpan folk and blues with sparse arrangements and Pacific Northwest flavours.
Rosie Thomas-An unassuming treasure: quietly affecting songs filled with yearning, questing nostalgia. Touring and recording hasn't left Rosie much time lately to appear as her comedic alter-ego, Sheila. Entertainment Weekly commented: "Thomas is a moonlighting comic with an earth-angel voice who channels fragile melismas through heartachy tales sketched with acoustic guitars and pianos."
Blue Moon Boys-If you didn't experience Elvis in the fifties, experience Nic Roulette now. From Fort Wayne, Indiana, this is high octane rockabilly, rooted in the fifties sound and equally loved by the punk and psychobilly audience. A big hit at last year's Festival.
Wildfire Willie and the Ramblers- Is Sweden the new Memphis? This is a hot, sweating, pyschotic experience of a band. It's no wonder they're a top draw on the international rockabilly scene. These guys have to be seen to be believed.
El Diablo are troubled troubadours with Gram and Emmylou fixations. While many of these songs are bleak and unwholesome, El Diablo have expressed a desire that the occasionally disturbing nature of the lyrics should not discourage the attentions of gentlemen and lady callers in search of true love.
The Rimshots- Kilkenny stalwarts, the Rimshots make a welcome return, proving once again that you don't have to come from Memphis to make good rock n roll. These Welsh hillbillies will root and toot their way through their classic repertoirew and Kilkenny will once again ring to the cheer of lechyd Da!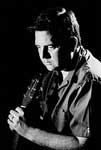 John Miller and his Country Casuals. Ex-Radio Sweetheart, Glasgow-based John Miller has a voice reminiscent of a young Faron Young, and a no-frills, stand-up-and-sing approach. He's your archetypal spit'n'sawdust honky tonker, with his intelligent, often funny and always perceptive songs.
Michael Weston King-Although he has been at the forefront of the UK Alt Country movement, Michael continues the inspired departure from that genre he began in 2001 with the album Happiness. Melodic pop diving into dark singer-songwriter territory, touching base with folk, rock, and soul music.
Martin Hutchinson Blues Band- This Irish blues/folk/roots rock singer songwriter was born in Athy Co.Kildare, although the slide-guitar maestro now hangs his hat in the Netherlands. Martin summed up his philosophy in Hot Press "the blues doesn't always have to be low down and dirty. It can be like honey too, so that you can almost taste the subtlety".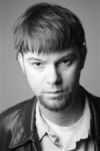 Jay Farrar is seen as the godfather of alt country - otherwise known as Americana - after he formed Uncle Tupelo in the early 1980s. He has demonstrated an inimitable skill in writing songs that explore the back roads and byways of American music - and then pushing those traditions in bold new directions.
Ponchatrain - A four-piece outfit fronted by Paul Godden, specialising in vintage (almost acoustic) country music with Cajun, Tex-Mex and a whole mess of influences thrown in for good measure. Joining Paul in the line-up are fellow "Rimshots" John Lewis and Mandy Davidson on guitar and vocals and double bass respectively (not forgetting Paul's wife Jean on fiddle and accordion).
Mary Stokes Band - Ireland's premier blues band, with Mary's sultry vocals and Brian Palm's harmonica, they're one of the tightest outfits around. Whether you like the show, lazy blues of New Orleans or the raw raunchy sounds of Chicago, the Mary Stokes Blues Band fit the bill.
Niall Toner - Niall is a long-running stalwart of the Irish bluegrass scene and an old favourite at Kilkenny. The band run the gamut of acoustic country styles and always go down a storm.
Two Time Polka - Based in Cork, this band has a reputation for turning out great live performances. Their first album "From Pana to Louisiana", which comes soaked in the humid swamp heat of high summer Louisiana, received buckets of praise.
Rough Deal String Band- Appalachian, cajun, traditional American, Old-time country music and cowboy songs from the Tolka River Delta. What more could you ask for?
The Lee Valley String Band- Keeping the bluegrass, old-time mountainy music flame alive, the Lee Valley String Band make a welcome return to the festival.
The Lynch Mob - From Cork, Ricky Lynch and his mob bring us their signature mixture of 60s rock with a special emphasis on the songs of one B. Dylan.